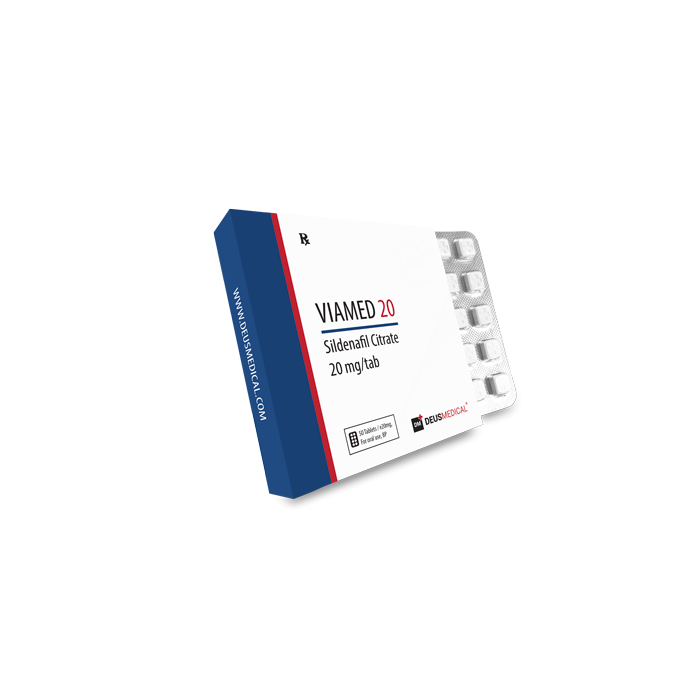 VIAMED 20 (Sildenafil Citrate)
• CAS number: 171599-83-0
• Molecular Weight: 666.70 g/mol
• Formula: C28H38N6O11S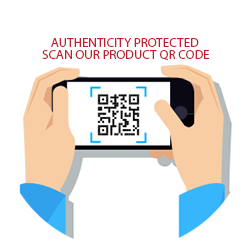 VIAMED 20 by DEUS MEDICAL®
VIAMED 20 (SILDENAFIL CITRATE)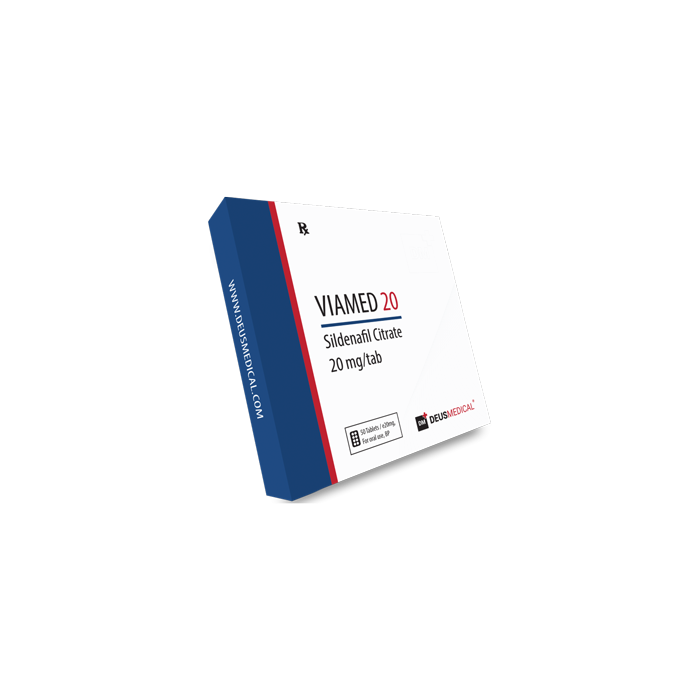 Overview
VIAMED 20 (Sildenafil Citrate) is used to treat erectile dysfunction (impotence) and symptoms of benign prostatic hypertrophy (enlarged prostate) and pulmonary arterial hypertension and improve exercise capacity in men and women. It is manufactured as 20mg tablets that contain 20mg of Sildenafil Citrate and excipients.
Sildenafil Mechanism of Action
Cyclic guanine monophosphate (cGMP) is needed for penile arteries and smooth muscles of the penis to relax for a man to have an erection. The amount of cGMP is reduced by an enzyme called phosphodiesterase type 5. Sildenafil inhibits this enzyme so that cyclic GMP can be more abundant leading to better and longer-lasting erection. It is this same mechanism of relaxing blood vessels and smooth muscles that also makes it useful in treating pulmonary arterial hypertension.
Sildenafil Dosage
As prescribed by the physician.
Sildenafil Side Effects
Headache, stomach upset, back pain, blurred vision, cyanopsia, flushing hypertension, fatigue, UTIs, indigestion, constipation and diarrhea.
Sildenafil Interactions
Riociguat, alpha-blockers, azole antifungals, macrolides, HIV protease inhibitors, rifampin, organic nitrites and nitrates.
Composition
✓ Sildenafil Citrate . . . . . . . . . . . . 20mg
✓ Excipients . . . . . . . . . . . . . . . . . . . . . q.s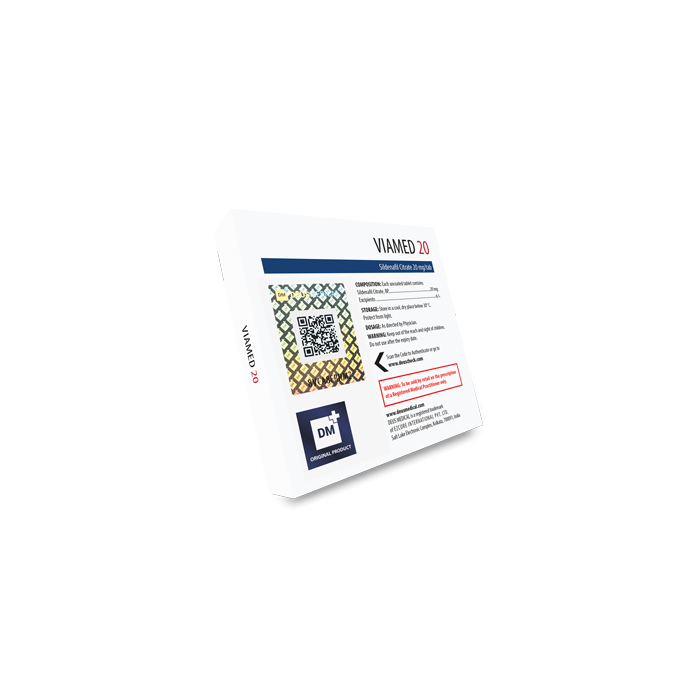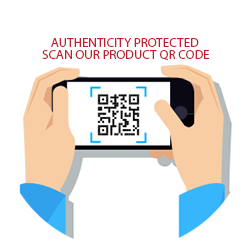 We are offering a diverse range of pharmaceutical products, which are available only from an authorized resellers. Our highly-regarded partners are comprised of industry experts who share our values and commitment. Our goal is to strengthen our network of prestigious professionals who strive to deliver great quality products.
We believe that partnerships are essential to drive change, innovation and transformation, and we are committed to ensuring the success of our collaborations.