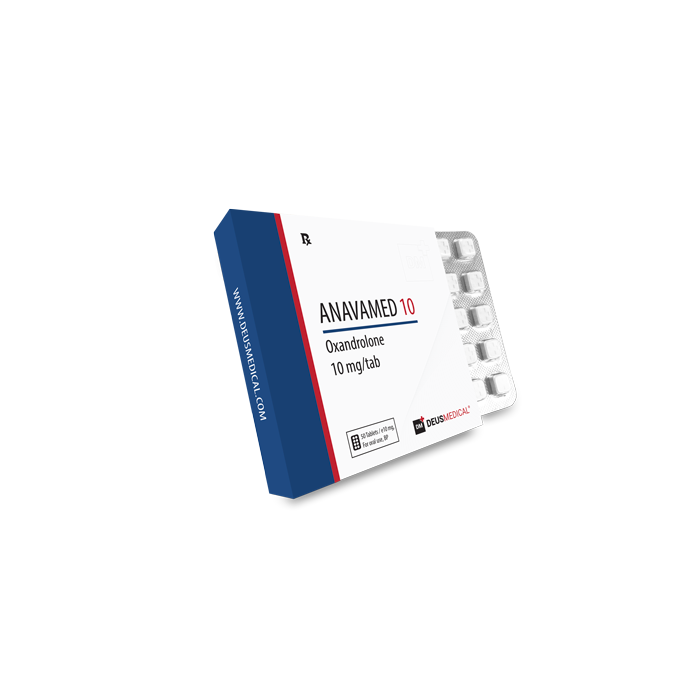 ANAVAMED 10 (Oxandrolone)
• CAS number: 53-39-4
• Molecular Weight: 306.44 g/mol
• Formula: C19H30O3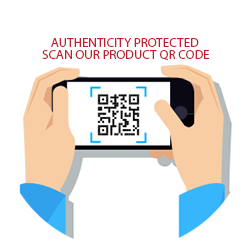 ANAVAMED 10 by DEUS MEDICAL®
ANAVAMED 10 (Oxandrolone)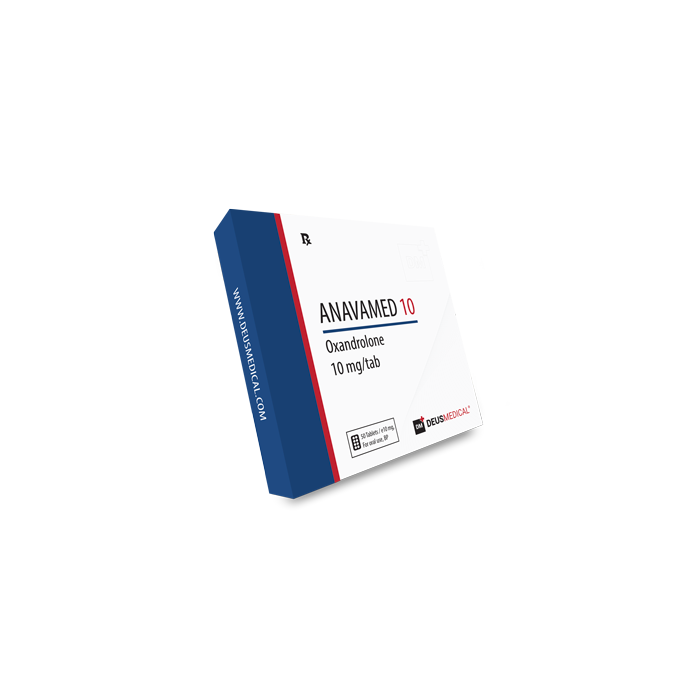 Overview
ANAVAMED 10 (Oxandrolone) is an oral androgen and anabolic steroid. It is used to promote weight gain under different circumstances. It is also used in the treatment of burns, reduction of catabolic effects from extended corticosteroid use, bone pain in osteoporosis and turner syndrome. ANAVAMED 10 comes in 10mg tablets that contain oxandrolone 10mg and excipients.
Oxandrolone Mechanism of Action
Oxandrolone acts as an agonist of the androgen receptors. It has both androgenic and anabolic activity, however, it is less androgenic than anabolic. Stimulation of the androgen receptors results in protein synthesis. leading to increased muscular growth, lean body mass and bone density. An added benefit of oxandrolone is that it does not affect androgenic tissues such as the prostate the skin and hair follicles.
ANAVAMED 10 (Oxandrolone) Dosage
2.5mg - 20mg daily taken orally in 2- 4 divided doses.
Oxandrolone Side effects
Can include virilization, acne, priapism, infertility, testicular atrophy, elevated liver enzymes.
Oxandrolone Interactions
Interacts with warfarin, oral hypoglycemic agents, and corticosteroids.
Composition
✓ Oxandrolone . . . . . . . . . . . . . . . 10mg
✓ Excipients . . . . . . . . . . . . . . . . . . . . . q.s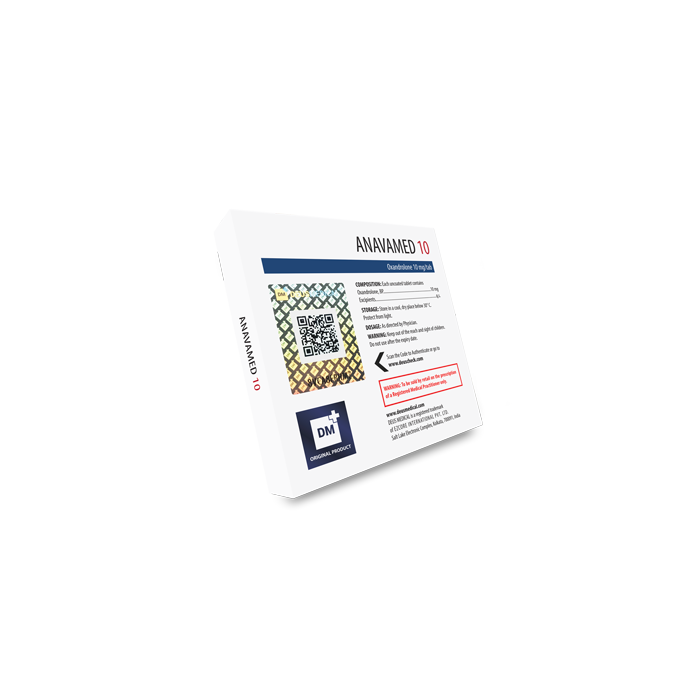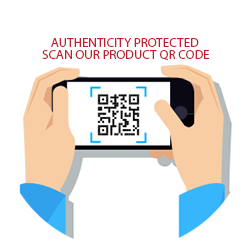 We are offering a diverse range of pharmaceutical products, which are available only from an authorized resellers. Our highly-regarded partners are comprised of industry experts who share our values and commitment. Our goal is to strengthen our network of prestigious professionals who strive to deliver great quality products.
We believe that partnerships are essential to drive change, innovation and transformation, and we are committed to ensuring the success of our collaborations.