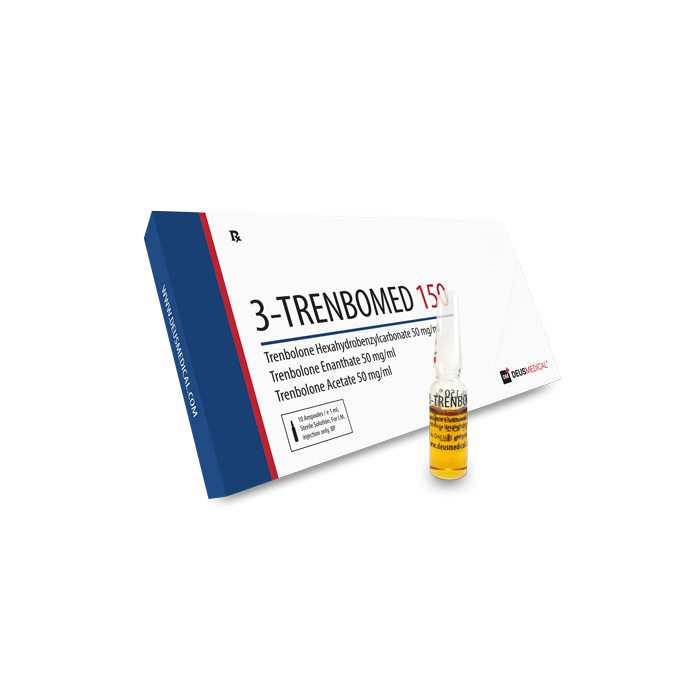 3-TRENBOMED 150 (Trenbolone Mix)
• CAS number: 10161-33-8
• Molecular Weight: 270.37 g/mol
• Chemical Formula: C18H22O2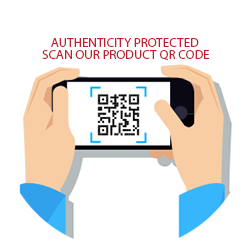 3-TRENBOMED 150 by DEUS MEDICAL®
3-TRENBOMED 150 (Trenbolone Mix)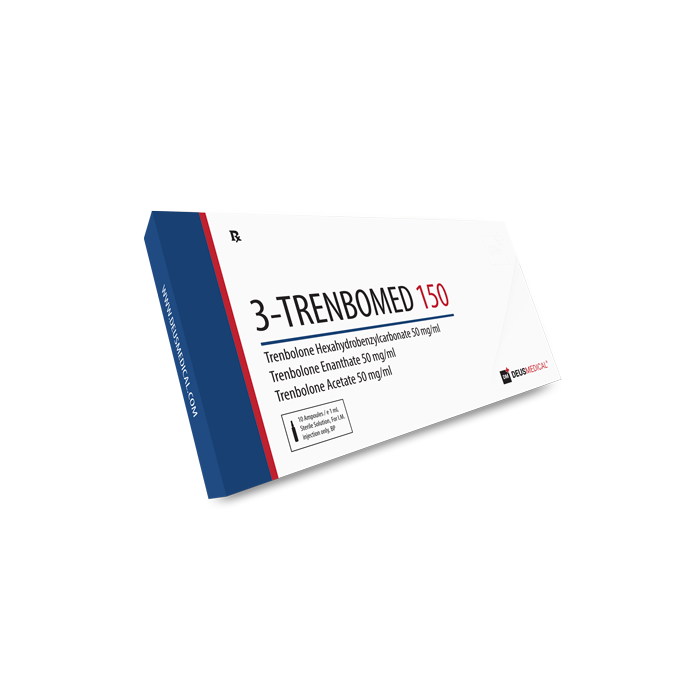 Overview
3-TRENBOMED 150 (Trenbolone Mix) consists of a combination of trenbolone acetate, trenbolone enanthate, and trenbolone hexahydrobenzyl carbonate compounds. The base compound, trenbolone is an androgen and anabolic steroid. It is known to increase muscle mass, workout output and muscle recovery. It is usually sold as compound mixtures in order to prolong its half-life. 3-TRENBOMED 150 (Trenbolone Mix) comprises 50mg of trenbolone enanthate, 50mg of trenbolone hexahydrobenzylcarbonate, 50mg of trenbolone acetate and excipients.
Trenbolone Mechanism of Action
As an androgen and anabolic steroid, trenbolone has both androgenic and anabolic activity. It leads to an increased production of protein which can lead to increased muscle mass. it also leads to an increase in male secondary sexual characteristics and is believed to be more potent than testosterone.
Trenbolone Side Effects
Trenbolone side effects include acute, transient cough, acne, baldness, jaundice, sleeping difficulty, mood disorders, and gynecomastia.
Trenbolone Interactions
Potential interacts with antidiabetic drugs, and oral anticoagulants.
Composition
✓ Trenbolone Enanthate . . . . . . . 50mg
✓ Trenbolone Acetate . . . . . . . . . 50mg
✓ Trenbolone Hexahydrobenzylcarbonate . . . . 50mg
✓ Excipients . . . . . . . . . . . . . . . . . . . . . q.s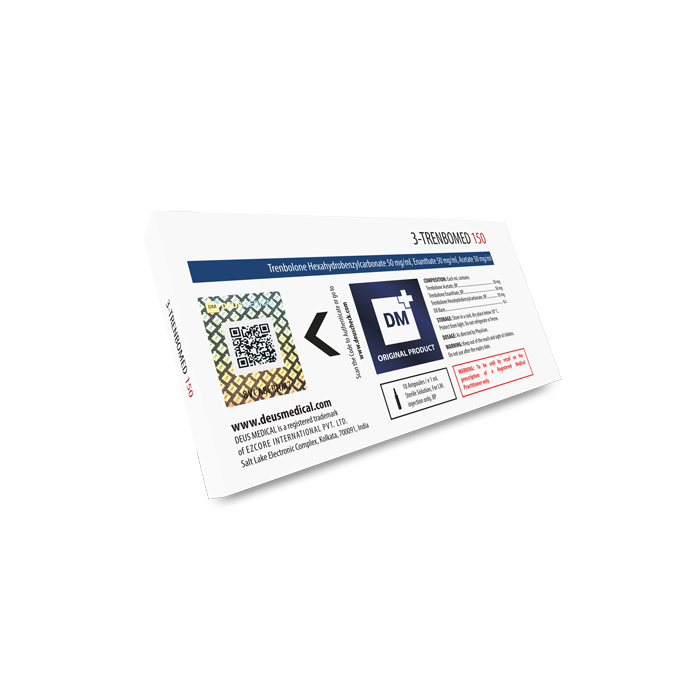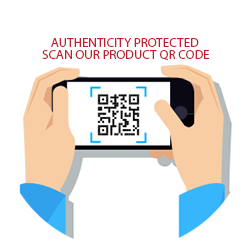 We are offering a diverse range of pharmaceutical products, which are available only from an authorized resellers. Our highly-regarded partners are comprised of industry experts who share our values and commitment. Our goal is to strengthen our network of prestigious professionals who strive to deliver great quality products.
We believe that partnerships are essential to drive change, innovation and transformation, and we are committed to ensuring the success of our collaborations.