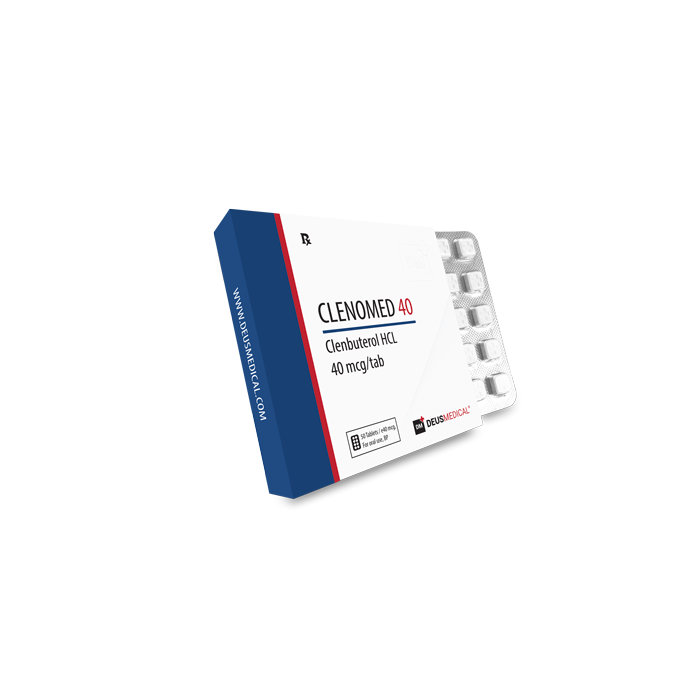 CLENOMED 40 (Clenbuterol HCL)
• CAS number: 21898-19-1
• Molecular Weight: 313.65 g/mol
• Formula: C12H19CL3N2O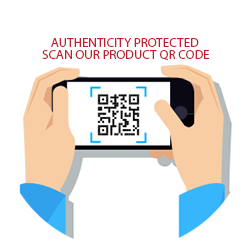 CLENOMED 40 by DEUS MEDICAL®
CLENOMED 40 (Clenbuterol HCL)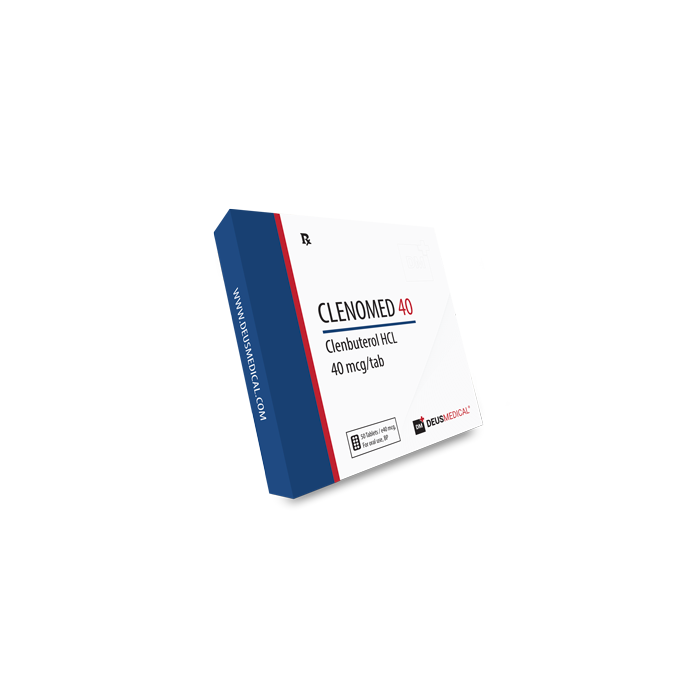 Overview
CLENOMED 40 (Clenbuterol HCL) is a bronchodilator, which is used as a medication for the treatment of reversible airway obstruction such as asthma and certain cases of chronic obstructive pulmonary disease. It comes as clenbuterol 40mcg tablets which contain clenbuterol hydrochloride 40mcg and excipients.
Clenbuterol Mechanism of Action
Clenbuterol is a beta-2 agonist. That is, it stimulates the beta-2 receptors which results in opening the airways and relaxing the airway muscles. This is why clenbuterol HCL is used as a decongestant and bronchodilator. Its effects also make it suitable for use in asthmatic patients and those with COPD.
Clenbuterol Dosage
Recommended dosage in the treatment of asthma is 20 - 30 mcg per day.
Clenbuterol Side Effects
Side effects include anxiety, tremors, headaches, excessive sweating, fever, palpitations or irregular heartbeat.
Interactions
Clenbuterol is known to interact with thiazides, spironolactone, theophylline, amphotericin B, corticosteroids, and clozapine. This list is not exhaustive, hence, ensure you share any medications you are using, including herbal products and supplements with your doctor before using clenbuterol.
Composition
✓ Clenbuterol HCL . . . . . . . . . . . 40mcg
✓ Excipients . . . . . . . . . . . . . . . . . . . . . q.s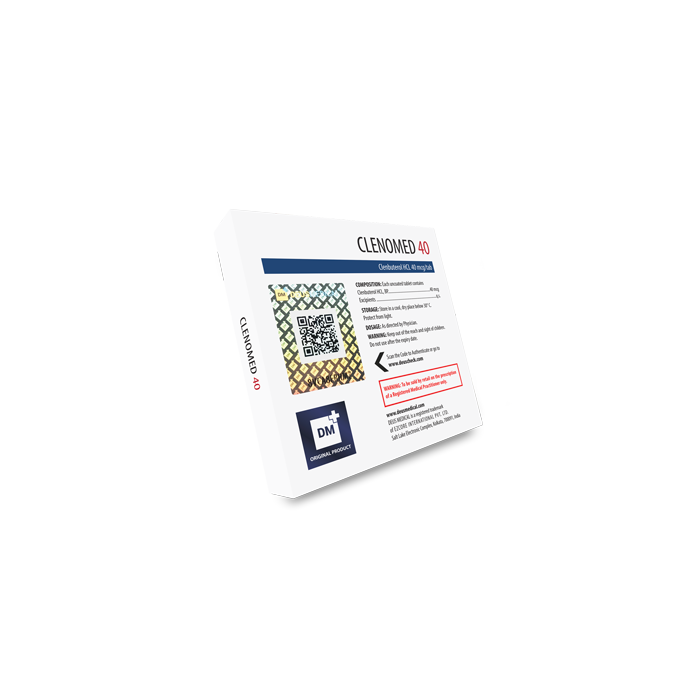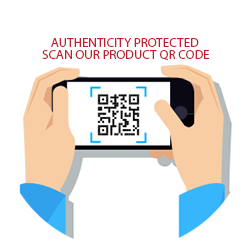 We are offering a diverse range of pharmaceutical products, which are available only from an authorized resellers. Our highly-regarded partners are comprised of industry experts who share our values and commitment. Our goal is to strengthen our network of prestigious professionals who strive to deliver great quality products.
We believe that partnerships are essential to drive change, innovation and transformation, and we are committed to ensuring the success of our collaborations.